A Long, Overdue Update for 2018
(Originally sent 12/26/2018)
Merry Christmas, beloved friends!
What if you just completed the most incredible missionary journey of your life, but hardly anybody knew about it... Would it still count?
What if it accelerated so frenetically, you couldn't find the mental margins to slow down enough to even post about it? Well, after more than 20,000 rental-car miles, 120 different planes and copious gallons of hotel-lobby coffee, that was my 2018...actually, our 2018.
We just completed a 10-month-long boots-on-the-ground prayer-expedition to all 435 US Congressional Districts, where I had the privilege of ministering to our nation's leaders, on their home turf, in a very personal way.
Glorious as it was, we were virtually radio silent through the whole thing. Except for our expanding circle of prayer-warriors, partners and friends who saw a few pictures on Facebook, most of you never saw a thing. (Sorry)
But God sees it all. It's becoming increasingly clear to us that He accomplishes way more under the radar than He does in the public square.
"And your Father who sees in secret will reward you openly." (Matthew 6:4)
Where do we go from here?
A whole new set of doors is opening. We're needing to respond to invitations from leaders in both parties. They can easily become isolated, but God is using us as a non-threatening catalyst toward friendship-based change. Hallelujah!
Missionally, we're not abandoning any unfinished initiatives. Rather, God is ushering us into a new arena of favor to enhance and multiply our fruitfulness in the homestretch. We didn't just finish something; God just started something!
We need to see the finished blueprints. PLEASE PRAY FOR US!
(AND, as outlined at the end of the pictorial, we're asking you to prayerfully consider a special year-end gift. Just scroll down to the pic of Deanna and me hugging in front of the big Christmas tree!)
We just work here
The earthly narrative of this year's adventure sounds almost autobiographical, but the real story here, the heavenly one, wasn't written by me:
"So neither the one who plants nor the one who waters is anything, but only God, who makes things grow."(1 Corinthians 3:7, emphasis mine)
Only God
But if we're doling out obedience-credits to His co-laborers down here, my vote goes to Deanna. Even when she's not physically with me, she's always my Chief Intercessor and Consigliere. And she could use your prayers. She's recovering from her second broken ankle in a year. Both freak accidents...totally incongruous to her dancer's-coordination and grace. Guessing it's just the spiritual warfare over our "walk across America" assignment.
A multi-variable equation
The hardest part of this was coming up with workable schedule to cover all 435 US Congressional Districts before Election Day. No easy task--juggling the requirements of each Member, their staffs, pastors I knew, pastors I hoped to meet, pastors traveling with me, previously-scheduled ministry events, airline tickets, rental cars, hotels, funding (we'll get to that), driving distances, weather patterns, floods, hurricanes, headlines...all subject to the hurry-up-and-wait Congressional Schedule that changes daily.
Transformational fruit
By Easter we'd found our rhythm. Breakthrough at almost every stop! Members-and-staff amazed we didn't have a political agenda, hungering for unconditional love, pastors from different backgrounds who'd been in the same city for years but had never hung out, everyone overcome by God's goodness, hugging, praying, weeping, not wanting to say "goodbye," weeping some more, meeting 20-30 Congressional staff daily, friendships formed, impromptu revival meetings ON BOTH SIDES OF THE AISLE... zero time to make notes.

Captions of our crazy-on-purpose adventure
Out of the thousands of photos from this trek, I picked a hearty handful to give you the flavor of what God is doing. There wasn't space to include all the faithful friends who helped so much from coast to coast, and beyond! Thank you!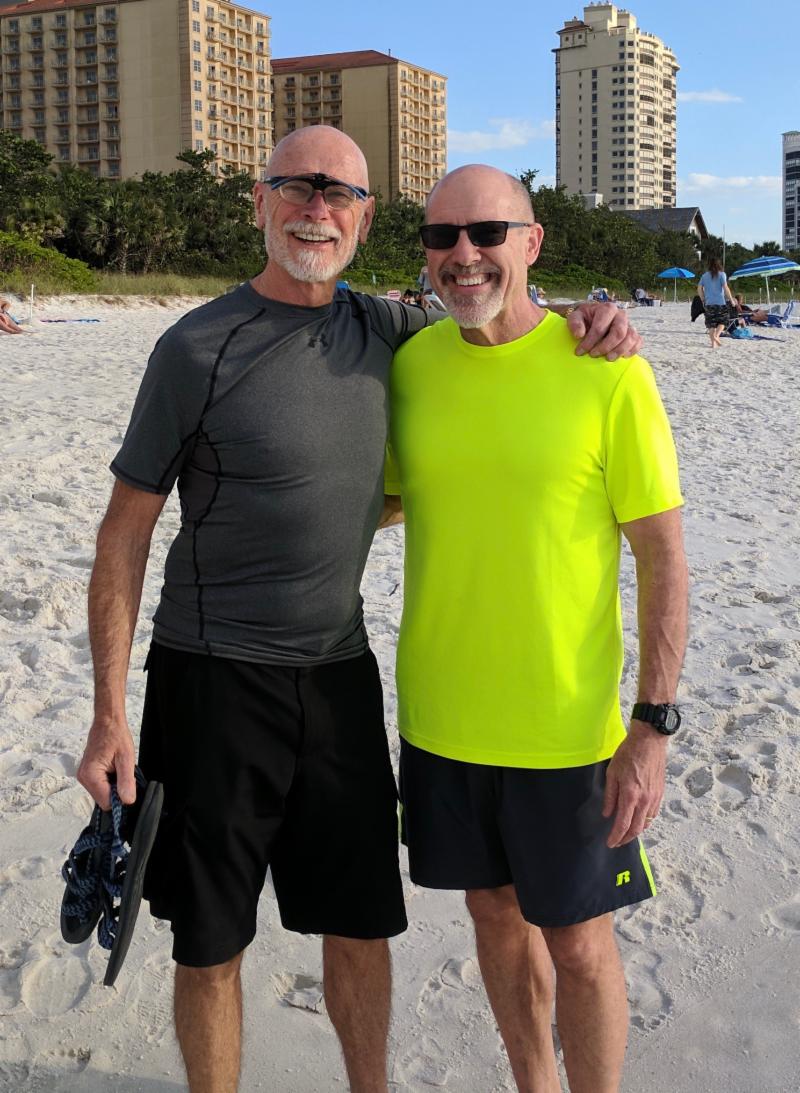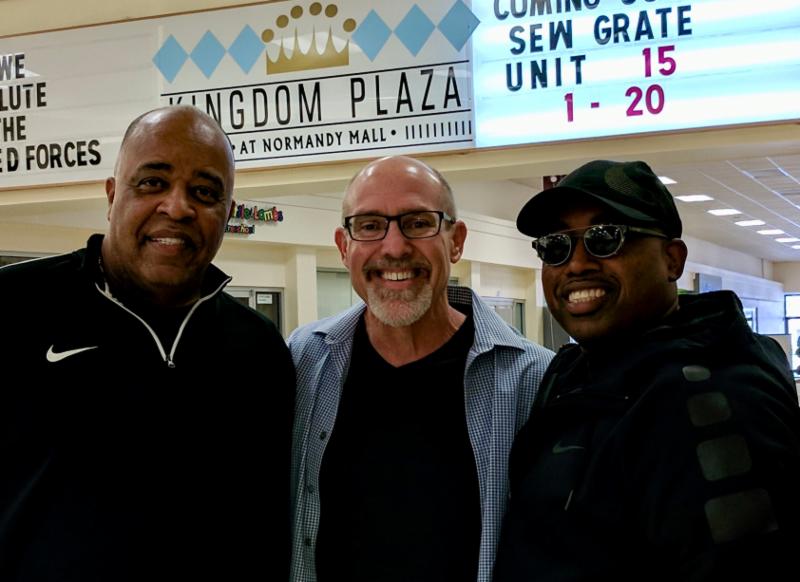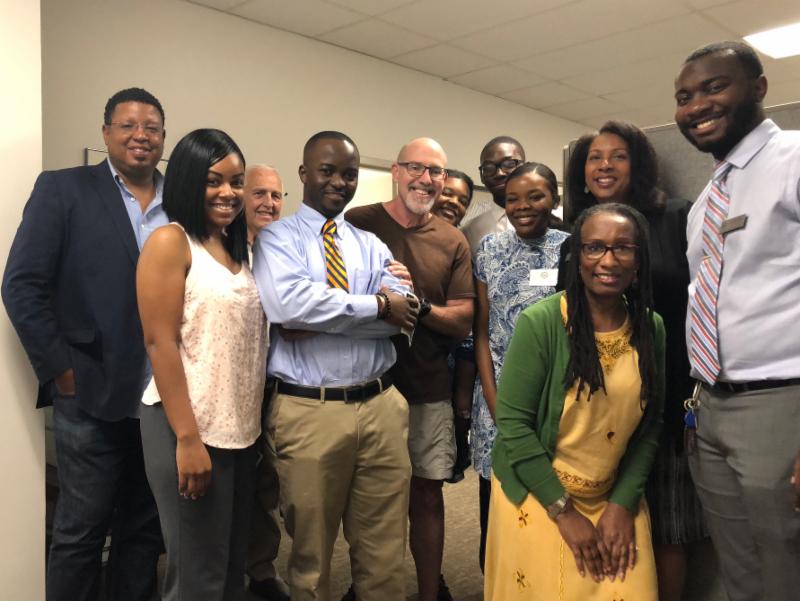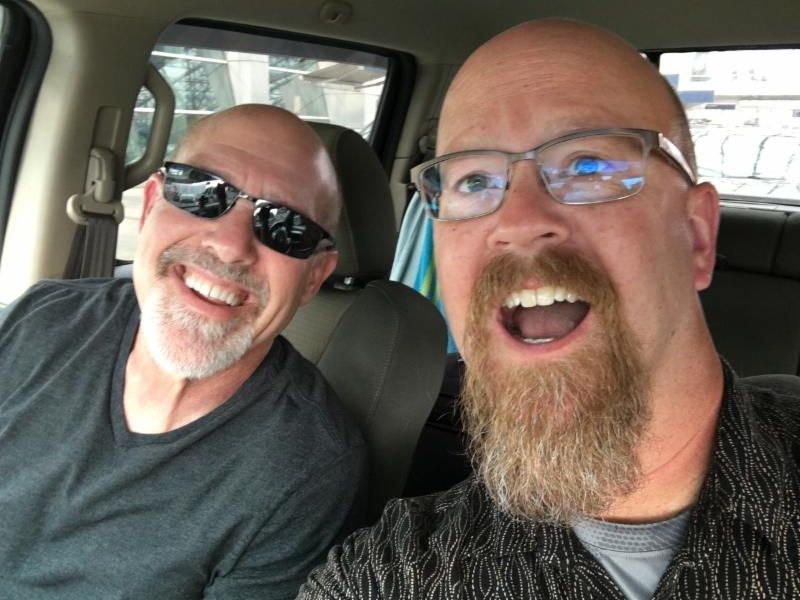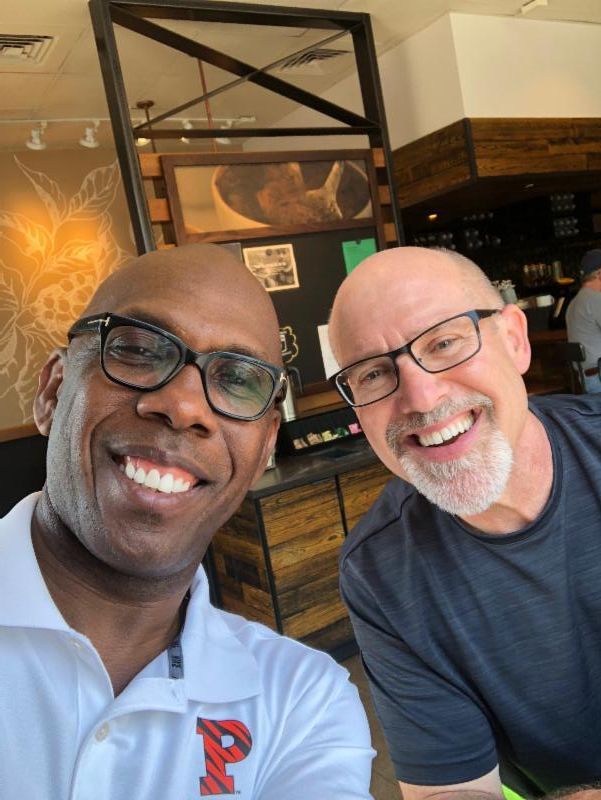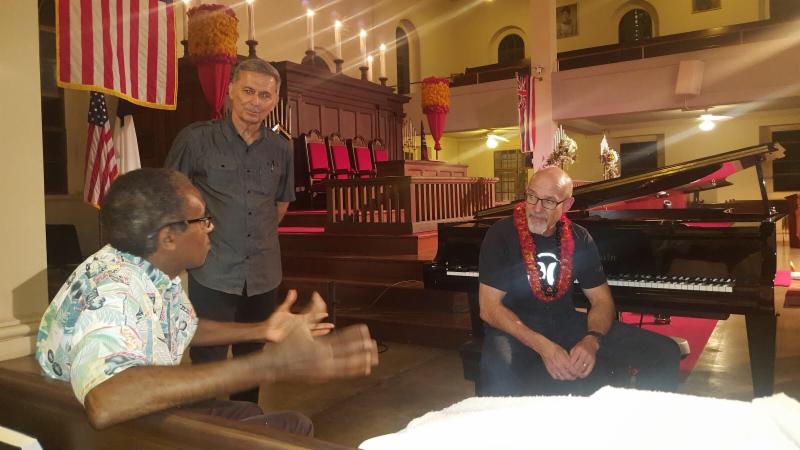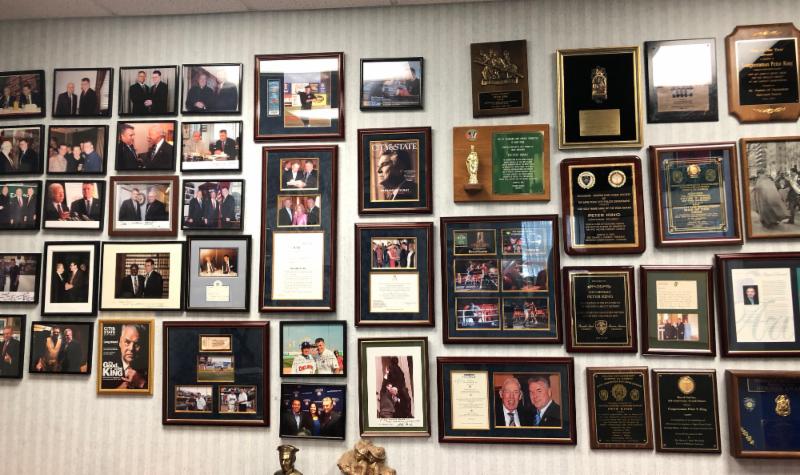 Heaven got an upgrade
In the midst of all this, my Dad left this world. At 87, the best man I ever knew. When you see him in heaven, tell him I said he picked a very inconvenient time to go home. (He'll get the joke.) My sister, who'd become his de facto caregiver, was heroic.
Here's an excerpt from Dad's obit:
...the centerpiece of his life was definitely his wife and children. Life at home was idyllic: family dinners at the kitchen table every night, camping vacations every summer, school plays, music lessons, little league--the kind of life they used to make movies about.
Walter will be remembered as a man who rarely had a conflict and never had an enemy. His affable manner and self-deprecating humor always lifted others up. Genuinely devoted to his family, he was always faithful, always encouraging, always proud of his kids, always wanting much more for them than he ever attained.
That was my Dad.
Nothing compared to losing Dad, but since I'm updating you, there were a few other bumps in the road that definitely affected our timeline...
About two-thirds of the way through this adventure, I had a follow-up assessment with my Neuro-team for the drug-trial I'm on. It was less than perfect. They lovingly rebuked me, telling me I'd been overdoing it to a measurable degree. The sleep-depriving physicality of our itinerary was taking a noticeable toll.

I promised them (and Deanna) I'd dial back my post-prayerwalk schedule a bit, And I will (a bit).
Truth be told, this journey really kicked my butt. Tested my limits, and beyond. I'll admit some significant pain issues. Nothing unique to what so many others (including many of you) are going through (oftentimes, much worse), but it would be fair to say that my "momentary light afflictions" were a little less momentary and a little less light this year.
Hard to swallow
In mid-March, on an evening home between legs of the journey, I swallowed some kind of poison that resulted in a nasty chemical burn throughout my stomach. Had me doubled over for weeks. Get this, I was guzzling down a factory-sealed bottle of spring water--a brand that (until then) we bought by the case--when a clear, gelatinous substance, bigger than my big toe, suddenly slid into my mouth. Gross! I immediately coughed it up, but, obviously, not all of it.
You can't make this stuff up.
An involuntary colon cleanse
To celebrate our finish line, a pastor-friend and I had planned an "easy" trip for the second weekend in November, just days after we'd wrapped up our mission. Unbeknownst to me, I flew home with an uninvited guest. I'd contracted a severe case of Dysentery that had me down for over a month. Apparently, MS makes it harder for my system to fight other issues. It was pretty gnarly. And, you'll love this-- the most common side-effect from one of the plutonium-grade meds they gave me was...wait for it...a ruptured Achilles Tendon.
I'm not pulling your leg.
(My tendons are just fine, thank you.)
Man's (and woman's) best friend
We lost our sweet little Rudy-Pie on December 13. He'd been our faithful boy for almost 17 years. He was just a little guy, but he sure left a big empty space. Especially for Deanna...with all my travel, he was her constant companion.
That's why you haven't heard from me
I just got back into my office a week ago, after finally exorcising that Dysentery demon. I'm trying to catch up on a year's backlog of correspondence to hundreds of Members, staff and the pastors... My last email, outlining our Re:UnionWalk, was sent a year ago! Next one, sooner.
Favor is better than talent
If you've tracked with us awhile, you've heard that mantra before. But something unprecedented is afoot...
We've never experienced this level of favor so broadly at this level of influence. Already, new friendships with leaders are bearing far-reaching fruit behind the scenes. Real fear-of-the-Lord-level stuff. Humbling.
Retroactive fundraising
At this year's frenzied pace, we honestly couldn't catch our breath long enough to execute a fundraising campaign. Further, the outreach-nature of this assignment made it considerably more expensive than anything we've ever taken on. Bottom line: We've never needed to raise funds retroactively, until now. Like us, you probably save some discretionary funds for end-of-the-year giving. Please consider us.
All in
Deanna and I have always purposed to give "beyond our ability," as exemplified by the Macedonians in 2 Corinthians 8. At this uncharted juncture, we are certainly willing to forego reimbursing our own modest nest-egg. We just don't believe that's God's ultimate plan for funding this year's outreach, even in view of these unprecedented circumstances.
We thank you in advance for praying with us, and responding accordingly.
Here's a special Re:UnionWalk Response form to help you fill in the blanks, or you can simply give online here.
Our Christmastime wish for you
We've lost loved ones this year. Many of you have as well. So, for all of us, let's cherish those that are still with us, and be Jesus to one another in the most overwhelmingly selfless ways imaginable. This is our Christmas prayer for you.
Merry Christmas to you and your family! May God pour out His richest blessings on you in the New Year! We are so thankful for your friendship.
We love you!
Tom & Deanna
P.S. Thanks again for considering a special gift to Pentecost Walk.
LASTLY, here's one of my favorite pictures of Dad, just weeks before he was gone, when Deanna was tickling him and they were both giggling hysterically...